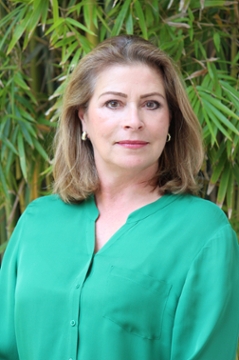 Janet began working for the University of Miami in 2000 and was named Associate Vice President for Campus Planning and Development in 2006. Janet is responsible for master planning, land use, and regulatory approvals for all University campuses. She has led successful efforts in increasing development thresholds and flexibility for development across all campuses consistent with the University's strategic plan. Campus planning efforts encompass a wide range of activities beyond the traditional planning realm in the areas of Campus Grounds, Moblity, Parking and Traffic, Historic Preservation, Art in Public Places, and Community participation, where her knowledge and skills effectively serve the University's long term goals for the institution.
Prior to joining the University in June of 2000, she worked at the City of Miami Beach where as an Assistant City Manager, she oversaw the departments of Planning, Building and Zoning, Parks and Recreation, and Children's Affairs.  Additionally, Janet was responsible for a number of special projects that included the City's Capital Improvement program and implementation of the General Obligation Bond program. She has also worked at Miami-Dade College, Univision, and the City of Miami in various capacities.
Mrs. Gavarrete is a Registered Landscape Architect and planner. She has extensive experience in planning, urban design, and negotiations of settlements related to land use zoning/issues and property rights.